Do Scenes Get Notes: March 2023
Mon Mar 6, 7:00 PM - Mon Mar 27, 9:00 PM (NZDT)

Thistle Hall, Cnr Cuba & Arthur Streets, Wellington, New Zealand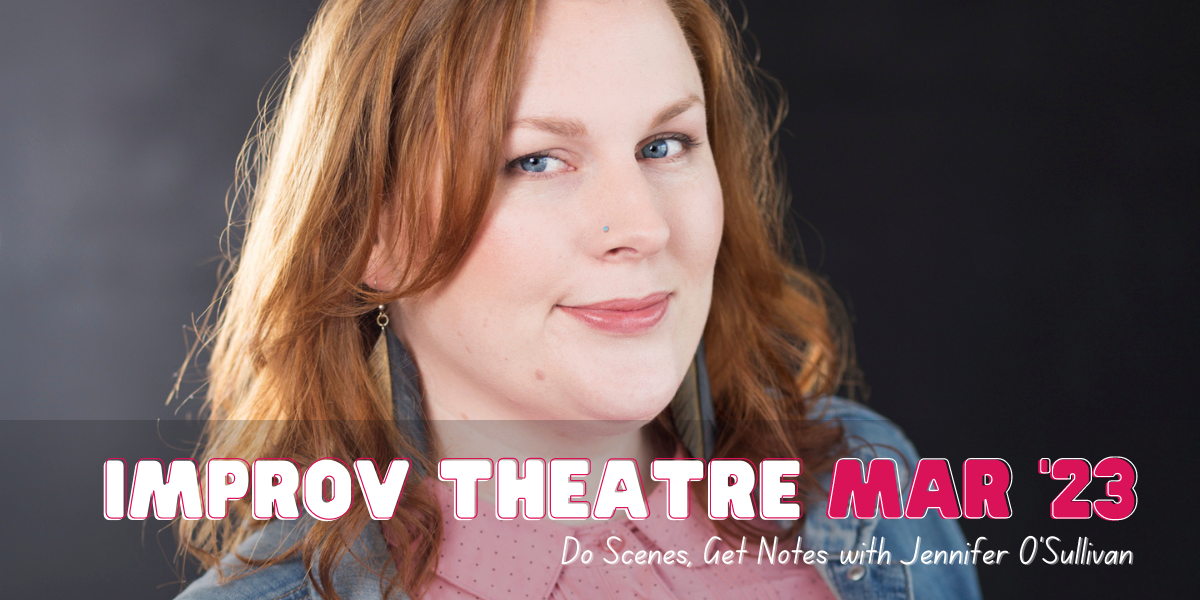 It's all there in the title! In this course, you will Do Scenes and then Get Notes. Each week we'll revise some improv tools and techniques, and then get up on our feet and play. Learn by doing the work, implementing notes, and watching each other's work, while also practicing/observing the wider skills of giving & receiving feedback and self-reflection. Participants will receive scene notes within the workshop, and personal coaching across the month - plus a cute notebook to encourage you on your way!

Who is this for? 
This course is suitable for any improvisor with at least an introductory course in improvisation under their belt. It will not cover the basics, but it will aim to meet people where they are and accommodate a range of abilities. If you are not sure of your suitability for this course, get in touch.
Workshops are upstairs in Thistle Hall, top of Cuba Street. There is a lift, street parking (paid until 8pm), and bus routes on Taranaki St, Victoria St, and Ghuznee St.
Participants must be vaccinated, follow all current Covid rules, and adhere to our registration policies.
About the teacher
Jennifer O'Sullivan is an improvisor, director and creative producer living in Te-Whanganui-a-Tara (Wellington, New Zealand). With an MFA (Creative Practice) in Theatre from Victoria University, she is the co-founder and director of Locomotive, the director of the New Zealand Improv Festival and the creative lead for Kickin' Rad Productions, as well as a freelance administrator, designer, and teacher. As an improv teacher she has travelled nationally and internationally, helping improvisors become fearless and work naturally on stage, while also working with almost every improv company in Wellington. As a performer she has been in countless shows (mostly improvised) with many different companies, including Awkward Threesome (Tastiest Show NZ Fringe 2016) and many more. And finally, as a director, she has worked with ensembles, duos and solo performers in both full length works (The History Boy, Deep & Meaningful, Suddenly! A Musical) and shorter works (Late Night Knife Fight headliners).
Testimonials
"Jen is a flexible trainer who is able to quickly identify the needs of the group and adapt her workshop to best fit her attendees no matter what skill level. She gives clear feedback and works in both a fun and focused way. I would highly recommend taking any workshop she has on offer."
"It was a lovely, friendly, safe learning environment full of wonderful positive energy."
"[Jen] excels at giving incisive and detailed feedback in a super positive way. Her positivity and energy are unmatched and I can't wait to take more of her classes!"
Want to know more? Email us on hello@locomotive.nz